Innovation Driver with Practical Touch
25. October 2017 | in News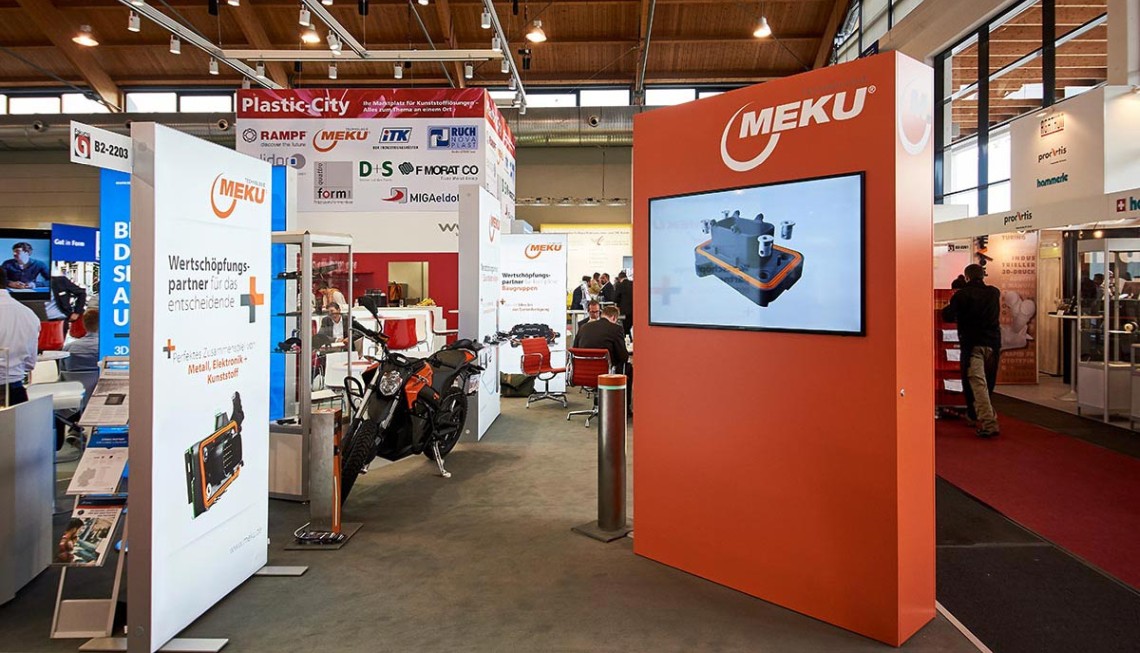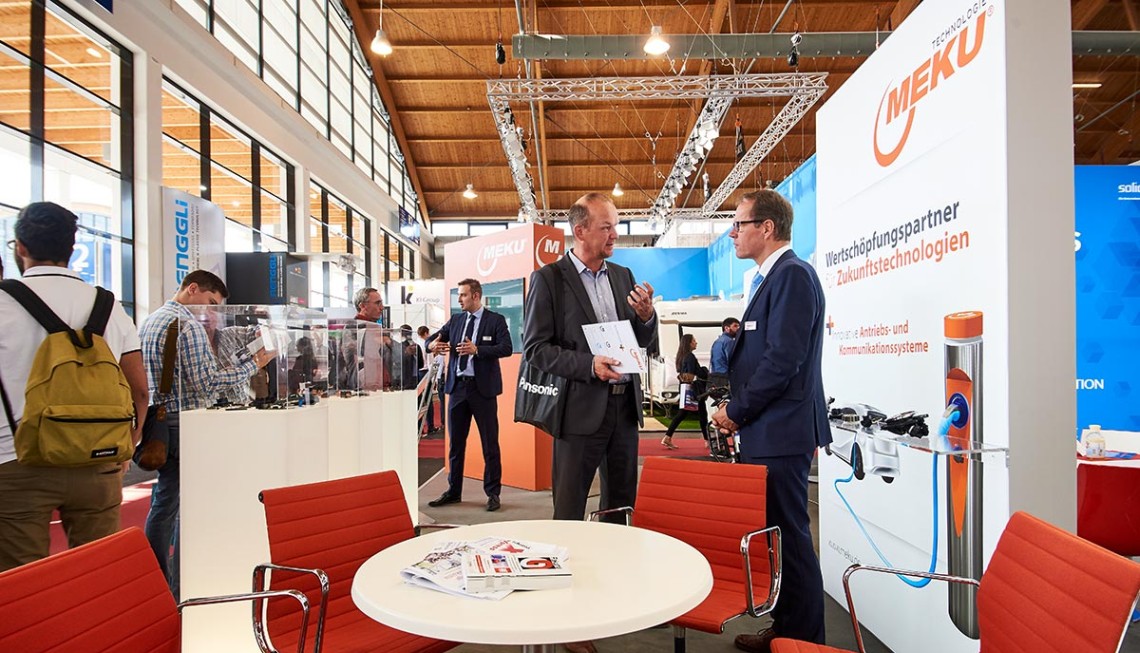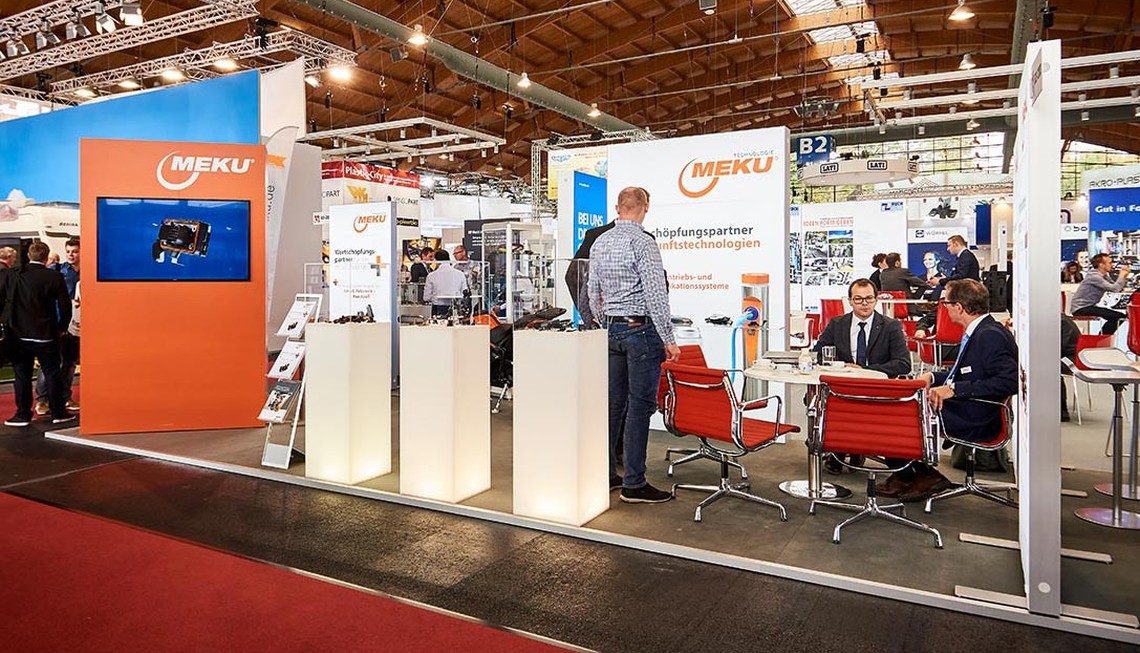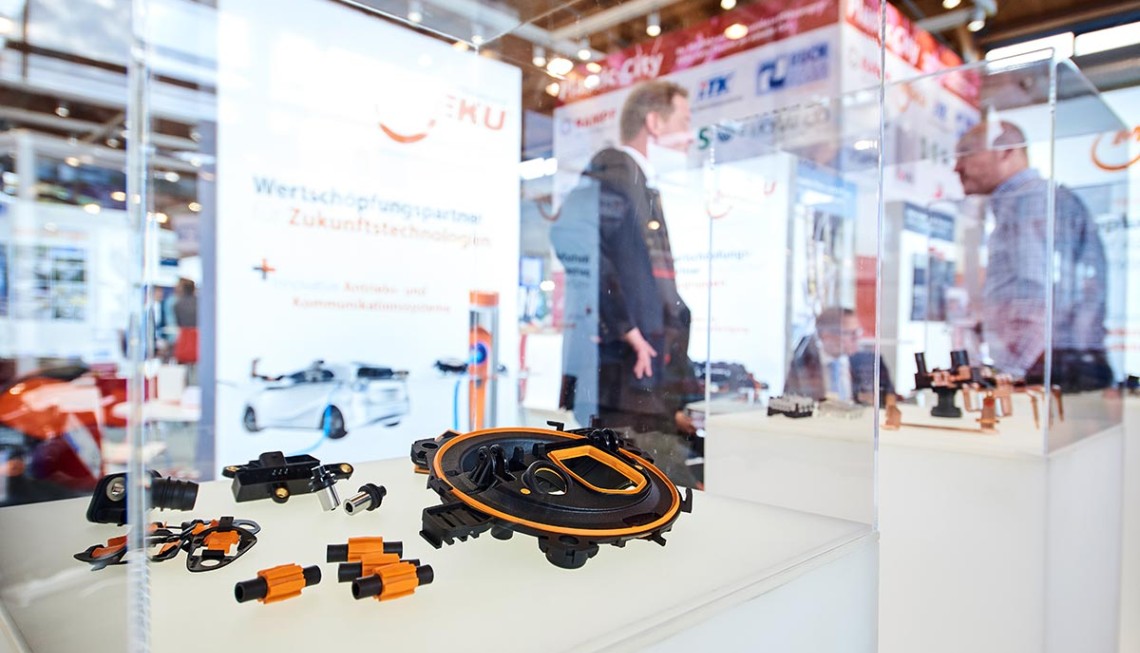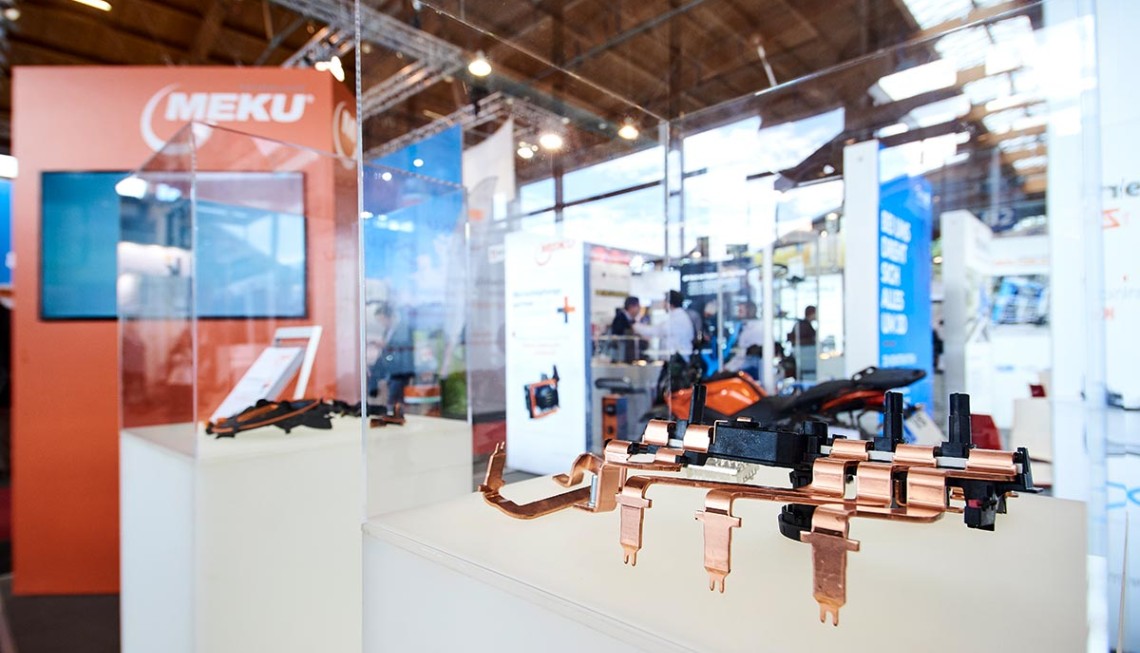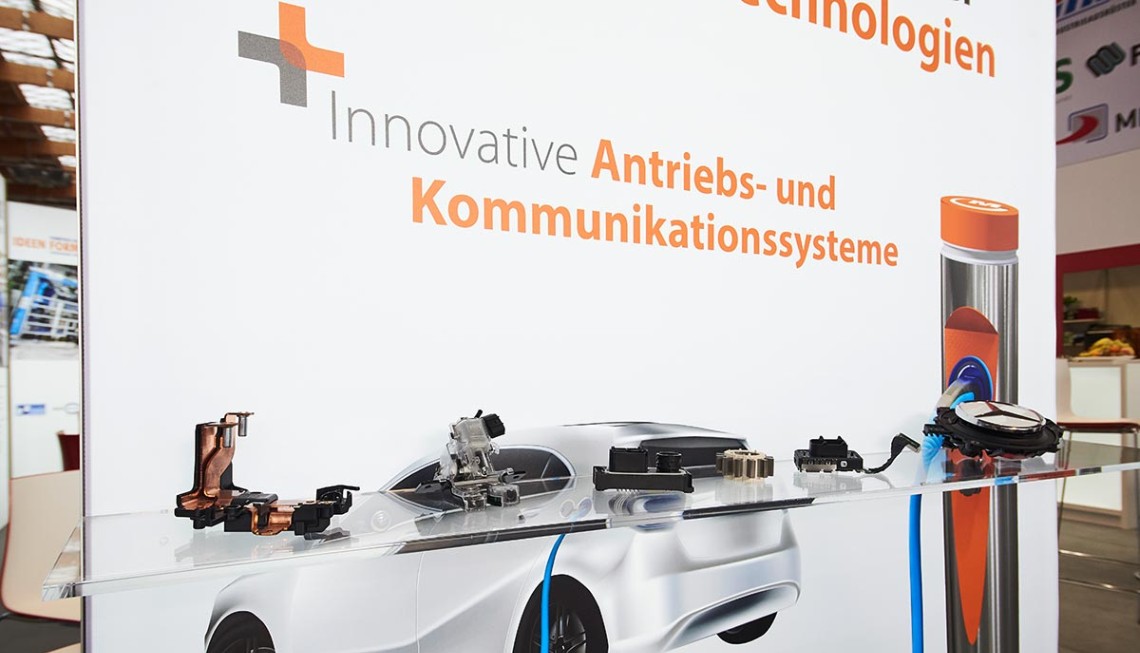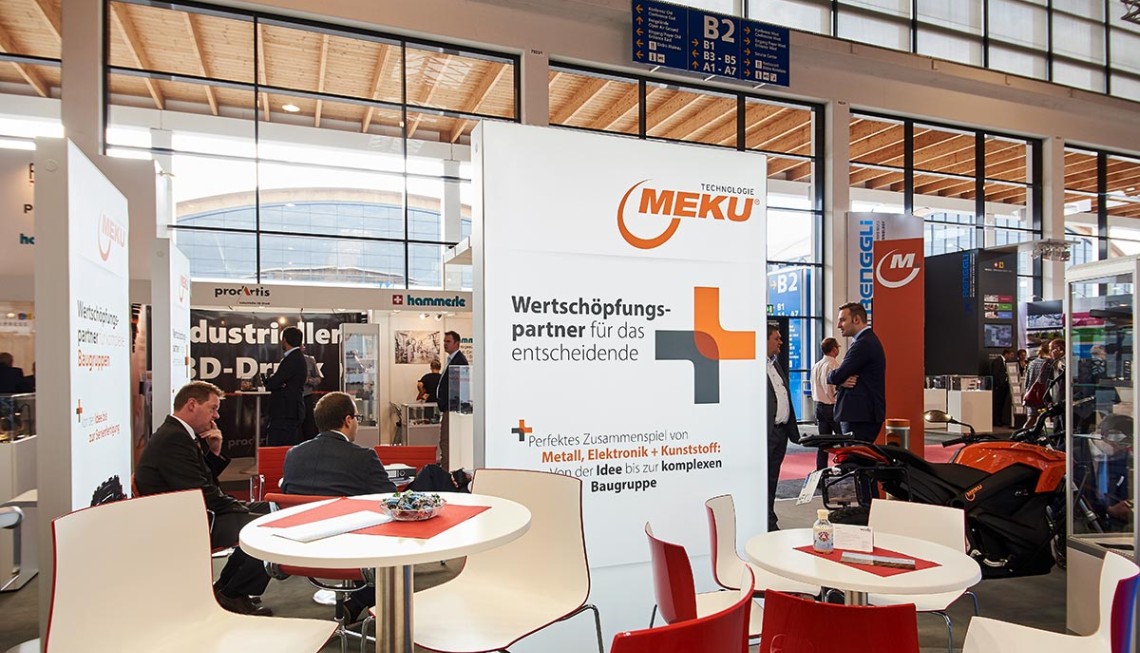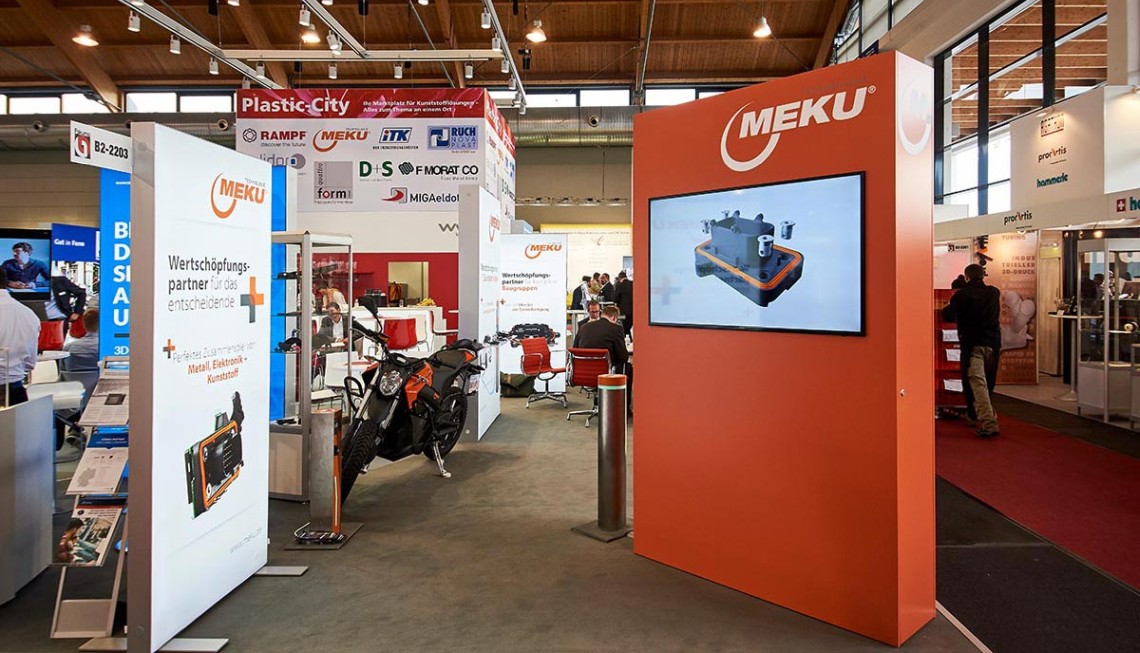 "Innovation Driver with Practical Touch" was the headline to the closing press release for the 25th Fakuma trade fair. This might well have been a description of the MEKU stand at the traditional industry meet, where the focus was on showcasing the MEKU Group as the "value-creating partner for that decisive +".
The MEKU stand presented a range of technologies and solutions. The emphasis was primarily on the topic of plastics but in fact extended far beyond to cover the group's development expertise in general, as exhibited by the complex assemblies on show.
The general feedback from the customers, suppliers and business partners who visited our stand clearly demonstrated that they fully recognise and value the advantages offered by our perfect synergy of metals, electronics and plastics. This provided confirmation that MEKU has clearly positioned itself as a system supplier along the entire value chain in the development and manufacture of complex plastic injection-moulded products, electronic applications, and mechatronic assemblies and systems.