Qualitätssachbearbeiter (m/w/d)
| Standort Eching
15. February 2023 | in News
Ihre Aufgaben:
Zuständig für den Bereich der Qualitätsplanung, -prüfung sowie Überwachung
Ansprechpartner für Kunden und Lieferanten zu Qualitätsthemen
Bearbeitung von internen und externen Reklamationen nach 8D Methode
gemäß der Richtlinien der Automobilindustrie (inkl. Ishikawa und 5Why Analyse)
Qualitätsvorausplanung für Mechatronische Baugruppen (APQP)
Erstellung von Erstmusterprüfberichten gemäß PPAP und VDA
Erarbeitung von Null-Fehler-Strategien
Koordination der Reklamationsabwicklung
Ihr Profil:
Abgeschlossene technische Ausbildung zum Meister oder Techniker oder vergleichbare Ausbildung
Mehrjährige Praxis in vergleichbarer Position
Erfahrung aus der Automotive- bzw. Zulieferindustrie in einem internationalen Umfeld
Erfahrung im Umgang mit den Automotive Core Tools (APQP, RGA, FMEA, MSA, SPC, 8D-Methode)
Teamfähigkeit
Sichere Deutsch- und Englischkenntnisse in Wort und Schrift
Ihre Vorteile:
30 Tage Urlaub
Gleitzeit
Betriebskantine
Vermögenswirksame Leistungen
Weiterentwicklungsmöglichkeiten
Wenn wir Ihr Interesse geweckt haben, freuen wir uns auf Ihre aussagekräftigen Bewerbungsunterlagen mit Angabe von Gehaltswunsch und möglichem Eintrittstermin.
Bitte bewerben Sie sich via EMail auf bewerbung-mms@meku.de .
Erfolgreiches Debüt auf der i+e in Freiburg
8. February 2019 | in News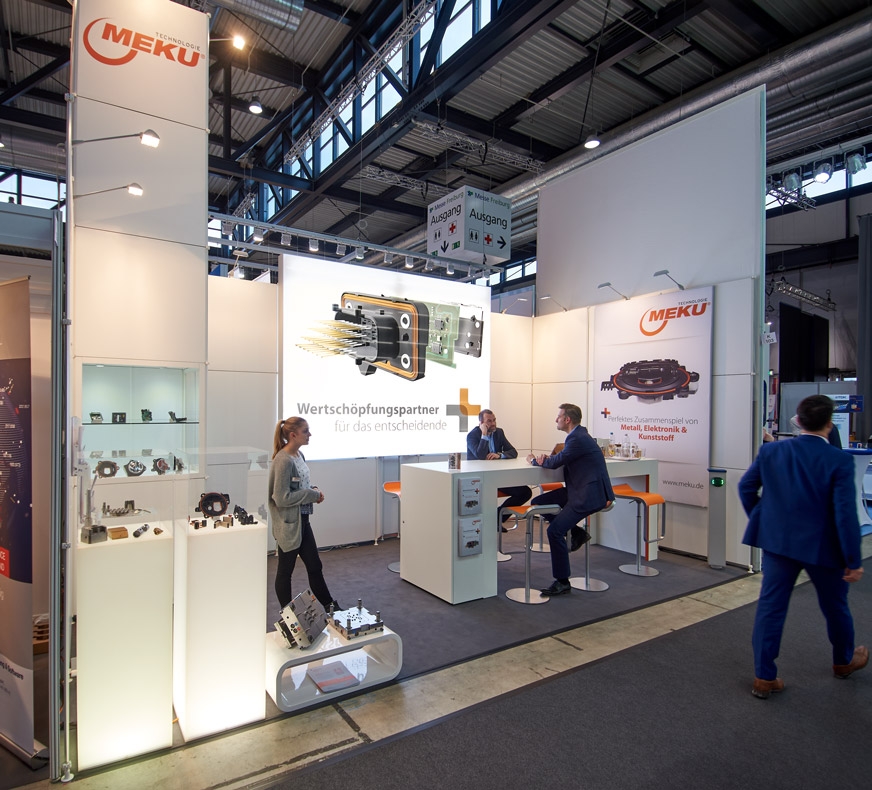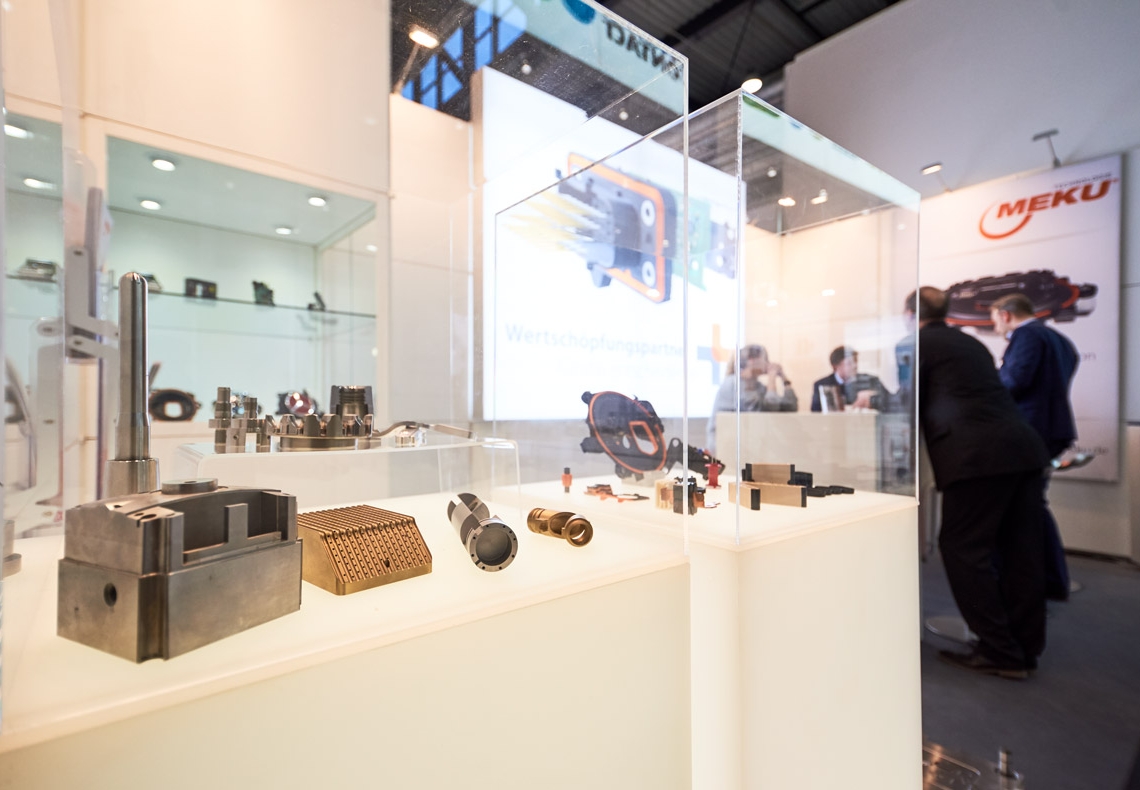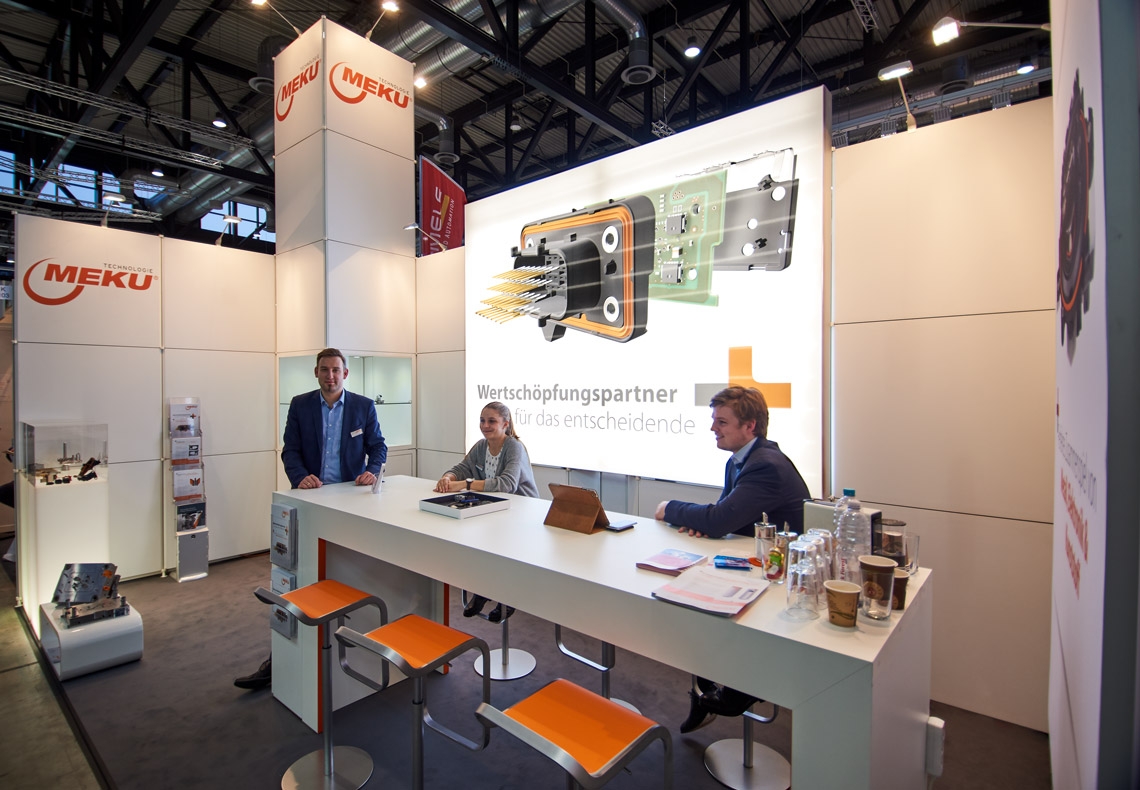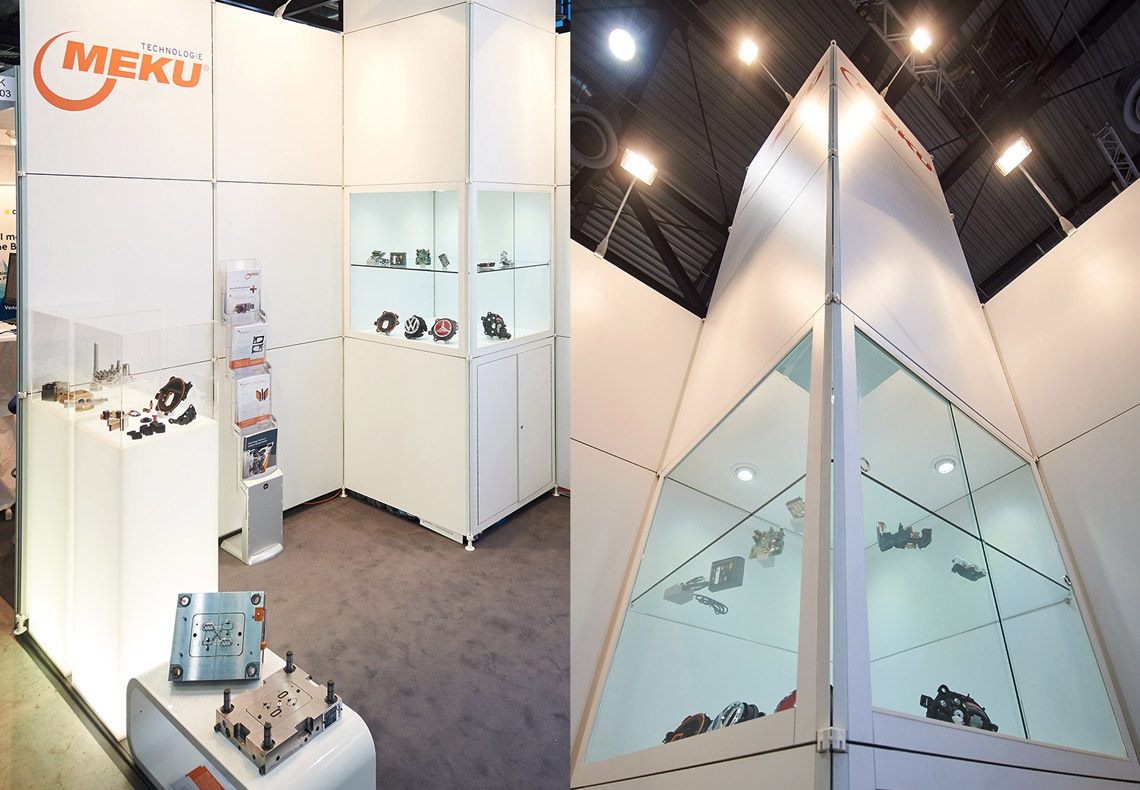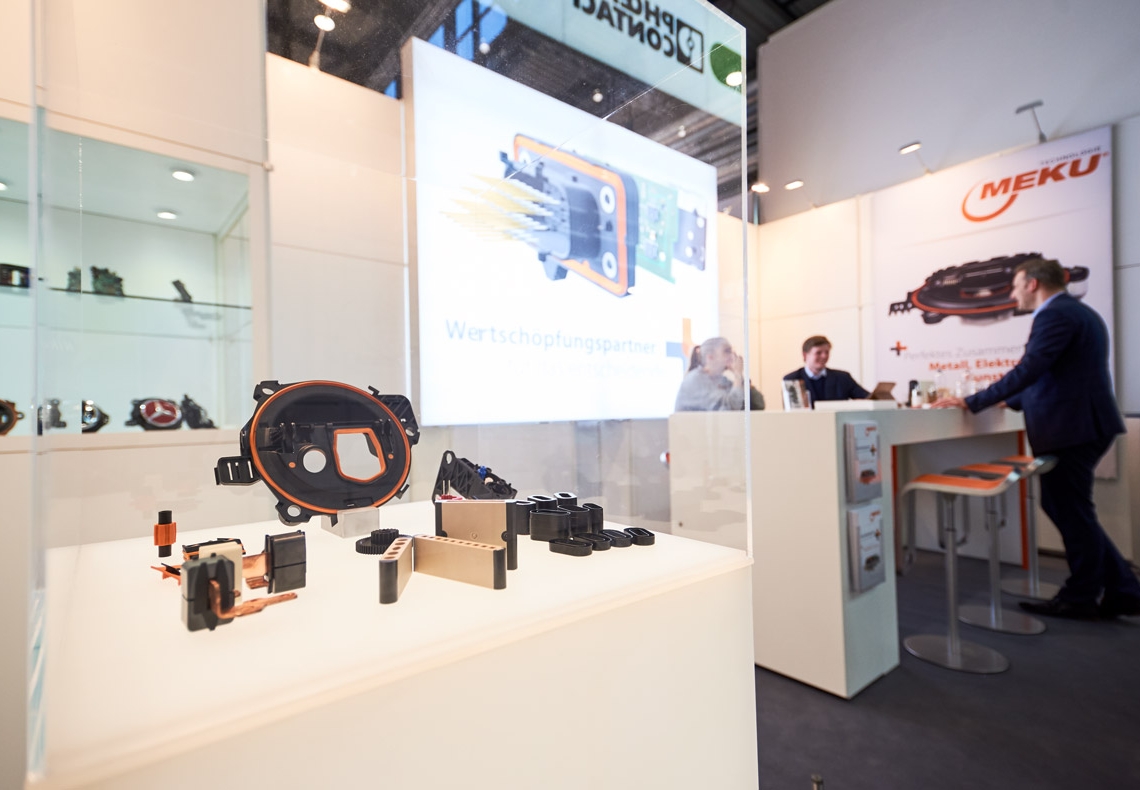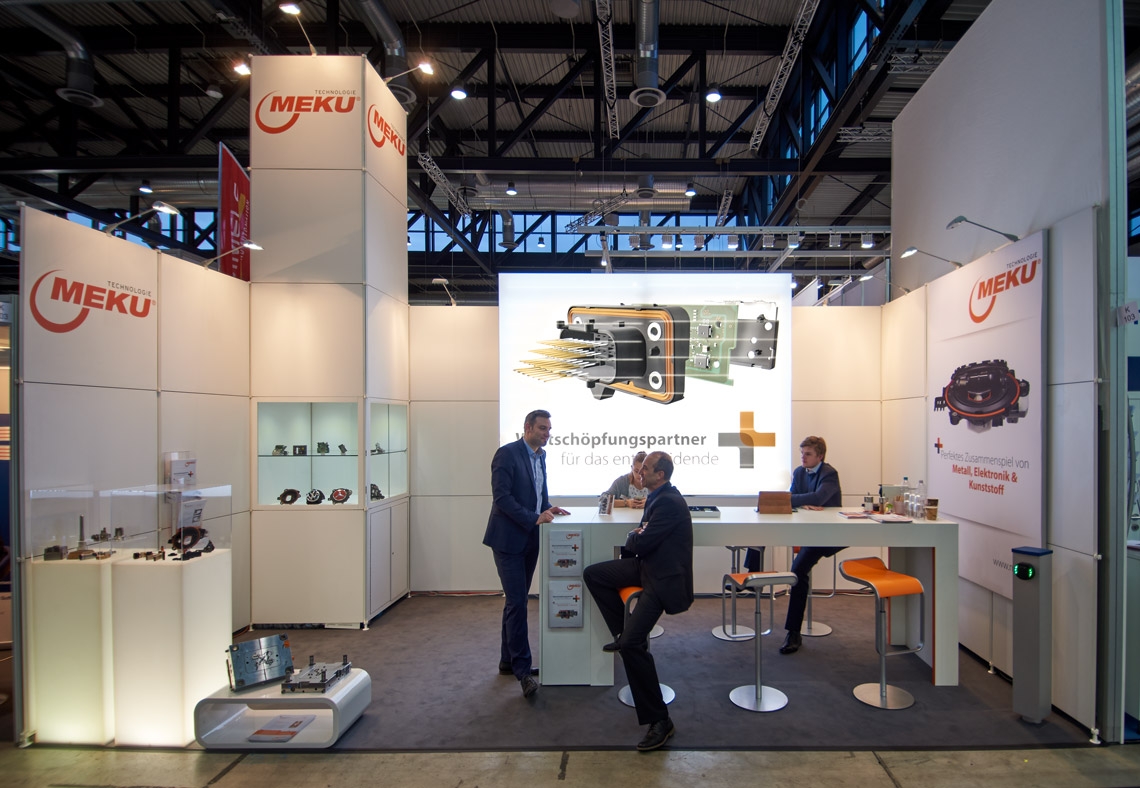 Es war ein Testballon – die erstmalige Teilnahme der MEKU Technologie GmbH auf der i+e 2019 in Freiburg. Und es hat sich gelohnt.
Während der drei Veranstaltungstage konnten wir zahlreiche interessante Gespräche führen, neue Kontakte knüpfen, alte Kontakte erneuern. Gerade die Kunden der ehemaligen Mühlan AG, die 2018 von MEKU übernommen und als MEKU Formenbau Werkzeugbau GmbH in die Unternehmensgruppe integriert wurde, ließen sich von unseren Kompetenzen und den Möglichkeiten, die die MEKU Gruppe bietet, überzeugen.
Die Messe hat einmal mehr gezeigt, dass der Südwesten Deutschlands und die Nordschweiz einen der stärksten Cluster der Zulieferindustrie, Fabrikausrüster und Automatisierer bilden. Und wir sind stolz dazuzugehören.
Das entscheidende Plus auf der i+e 2019 in Freiburg
15. January 2019 | in News
MEKU Technologie auf der i+e 2019 – der Industriemesse der Schwarzwald AG – vom 30. Januar bis 01. Februar in Freiburg…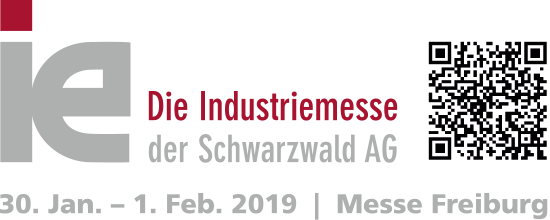 Die Teilnahme an der i+e in Freiburg ist eine (Heim-) Premiere für uns und für Sie hoffentlich Anlass, uns auf unserem Stand zu besuchen. Weshalb sollten Sie das tun? Weil sich im vergangenen Jahr bei uns so einiges getan hat: neueste Entwicklungen und Produkte, überzeugende Case Studies (Erfolge für unsere Kunden) sowie die strategische Weiterentwicklung der MEKU-Gruppe.
Denn die MEKU Technologie hat im vergangenen Jahr den Geschäftsbetrieb der Norbert Mühlan AG, Denzlingen übernommen und das Unternehmen als MEKU Formenbau Werkzeugbau GmbH in die MEKU Gruppe integriert. Als Teil der MEKU-Gruppe ergeben sich somit zahlreiche interessante Möglichkeiten, die wir Ihnen gerne auf der i+e 2019 vorstellen möchten.
Kurz gesagt ist die MEKU Formenbau Werkzeugbau das entscheidende PLUS in der Region Freiburg in puncto
Formenbau und Werkzeugbau,
Lohnfertigung (Fräsen, Erodieren, Schleifen, Drehen, Montage),
Kompetenz in Metall, Elektronik und Kunststoff,
komplexen mechatronische Baugruppen.
Darüber hinaus möchten wir Sie zum Dialog auf unseren Stand in Halle 2 / Stand K103 einladen:
Elektronik, Kunststoff, Metall, Mechatronik. Der One-Stop-Shop von MEKU.
Wir freuen uns auf das Gespräch mit Ihnen! Und damit's auch sicher etwas wird, bekommen Sie hier direkt Ihre kostenlose Eintrittskarte (alternativ können Sie auch den QR-Code im obigen Messelogo mit ihrem Smartphone scannen): 
MEKU – right in the middle of the biggest electronica ever
21. November 2018 | in News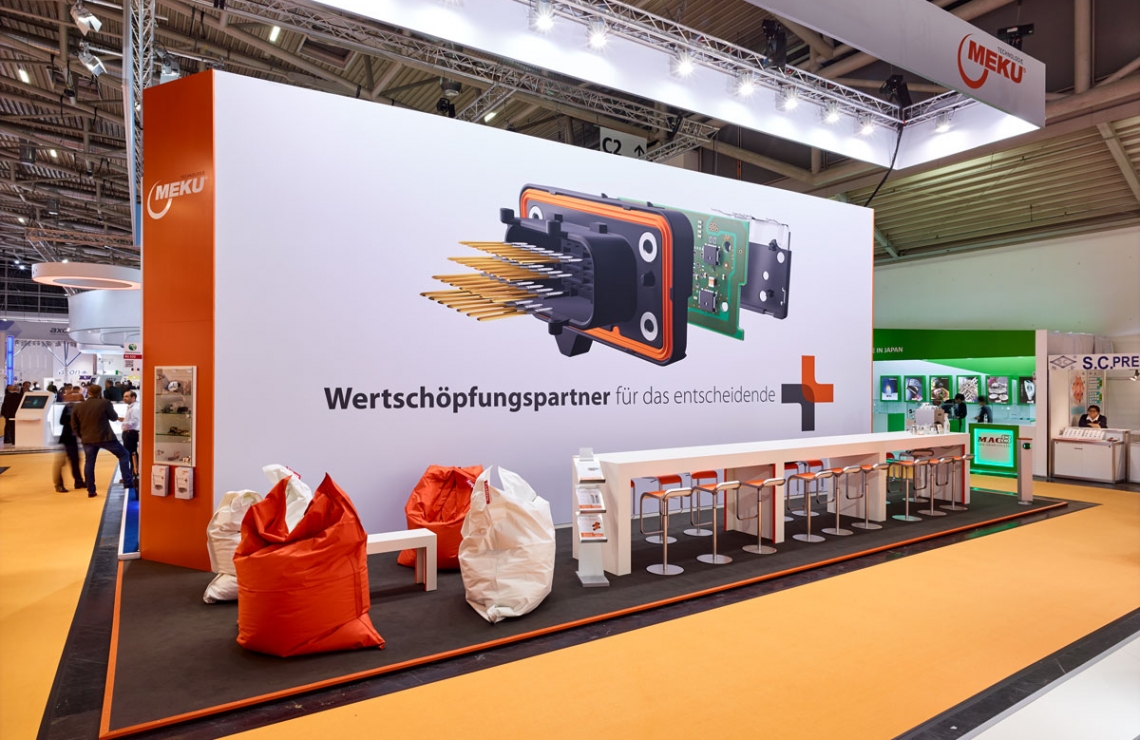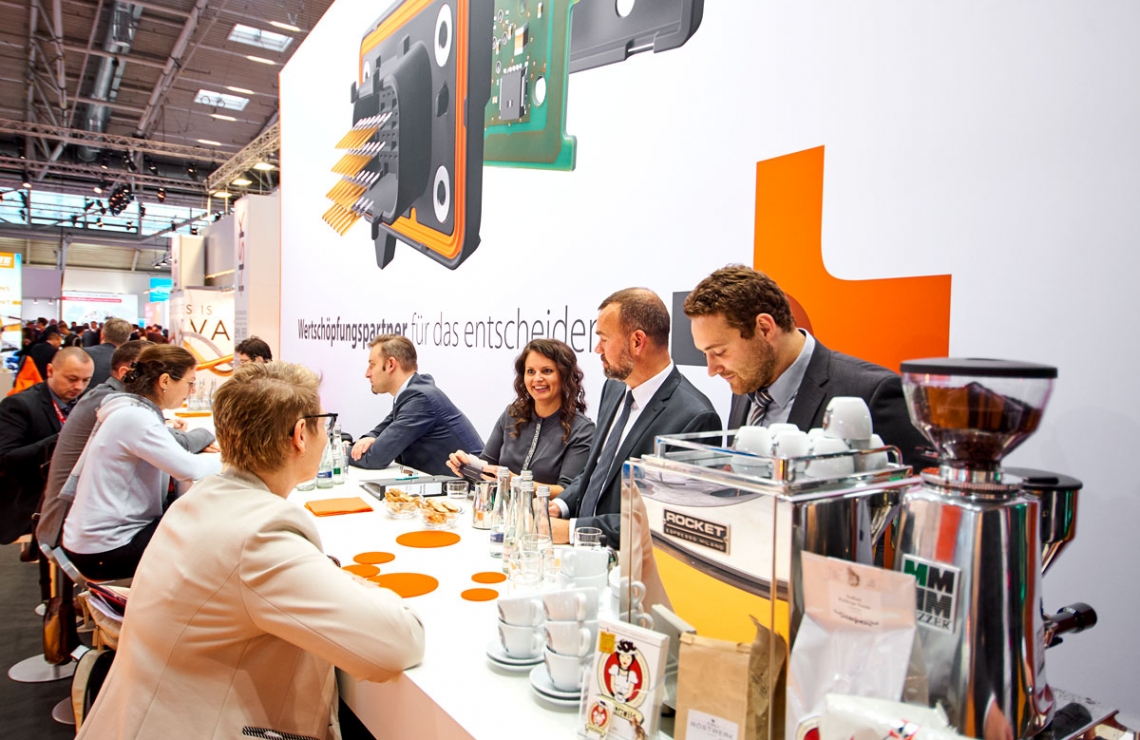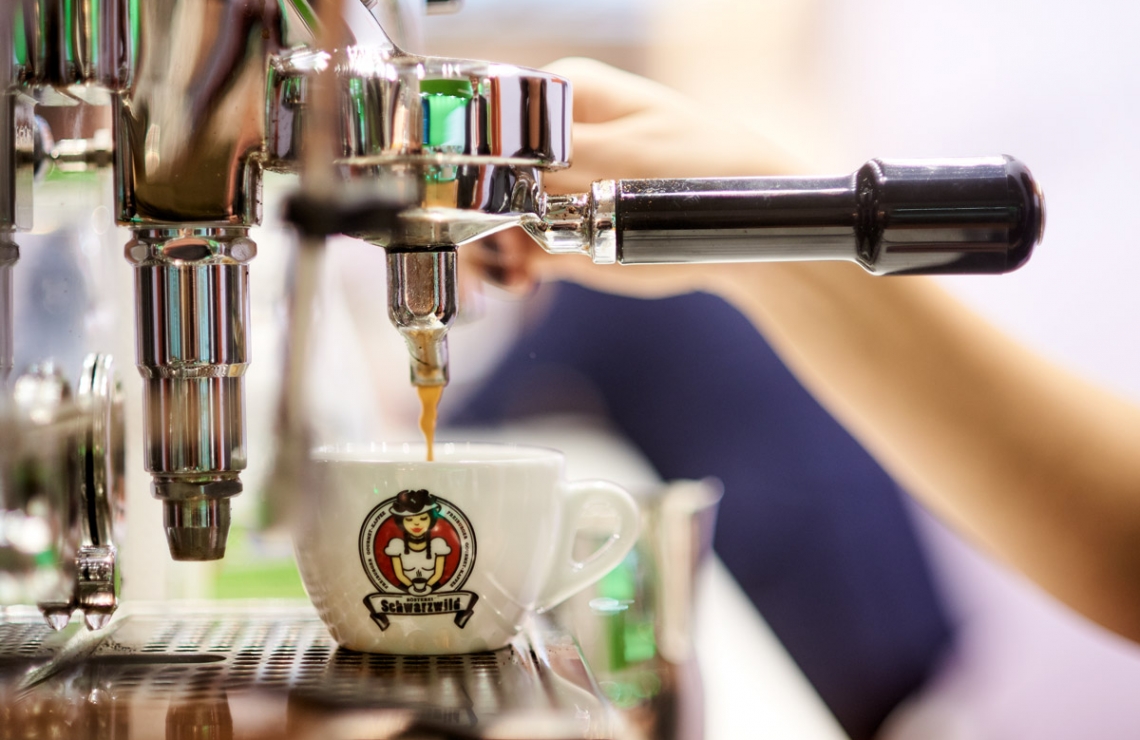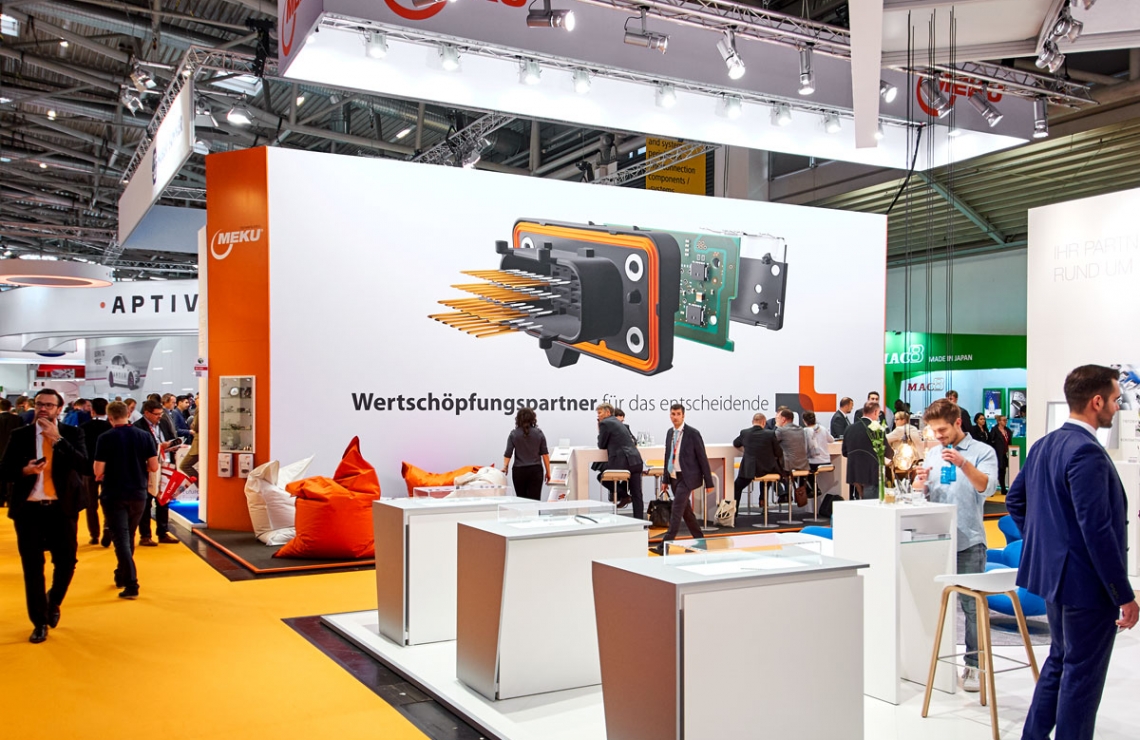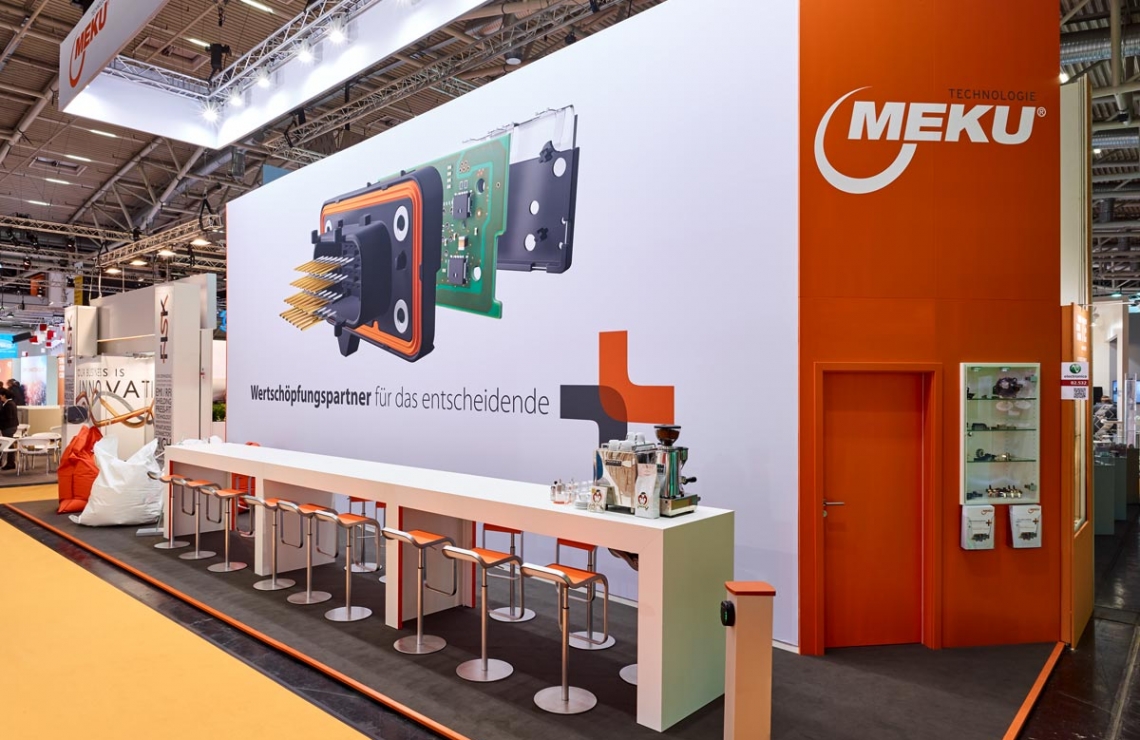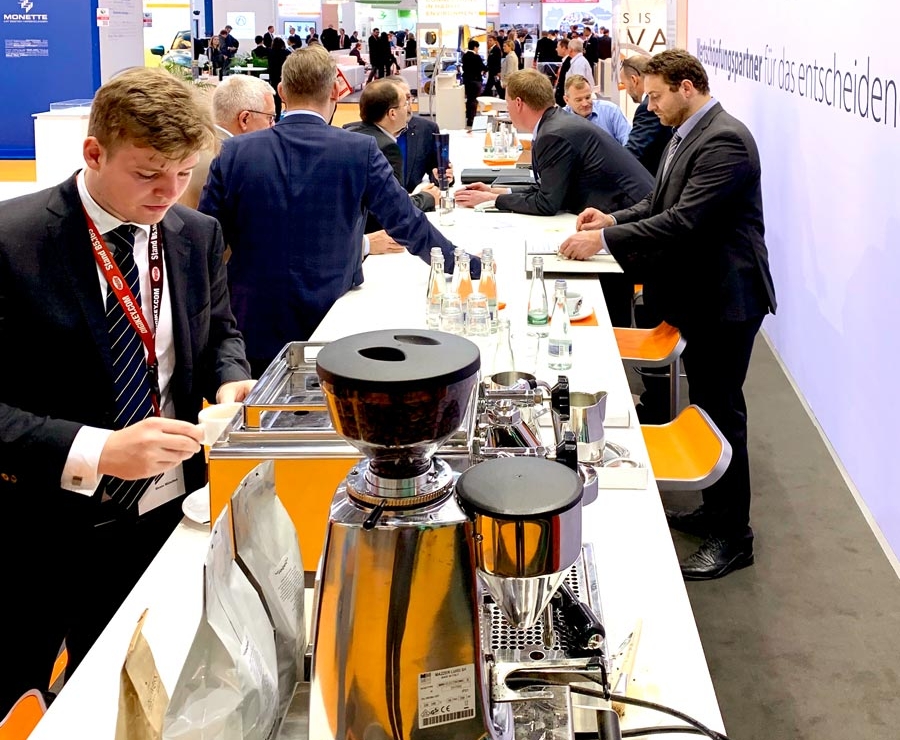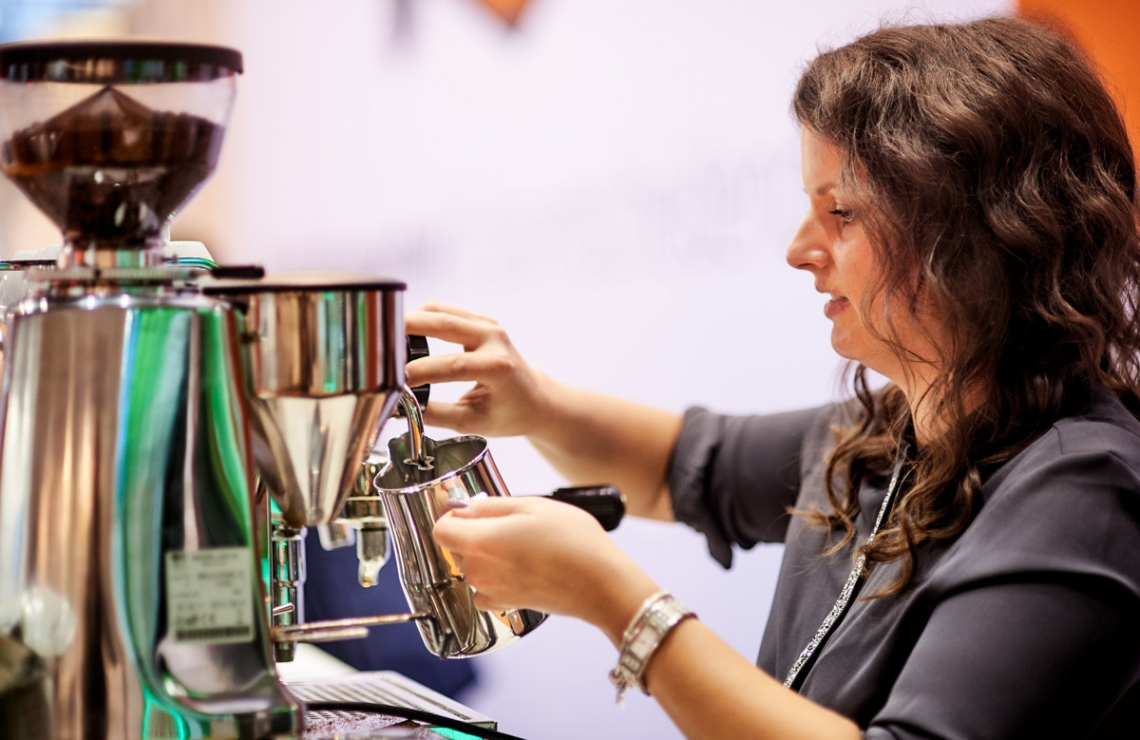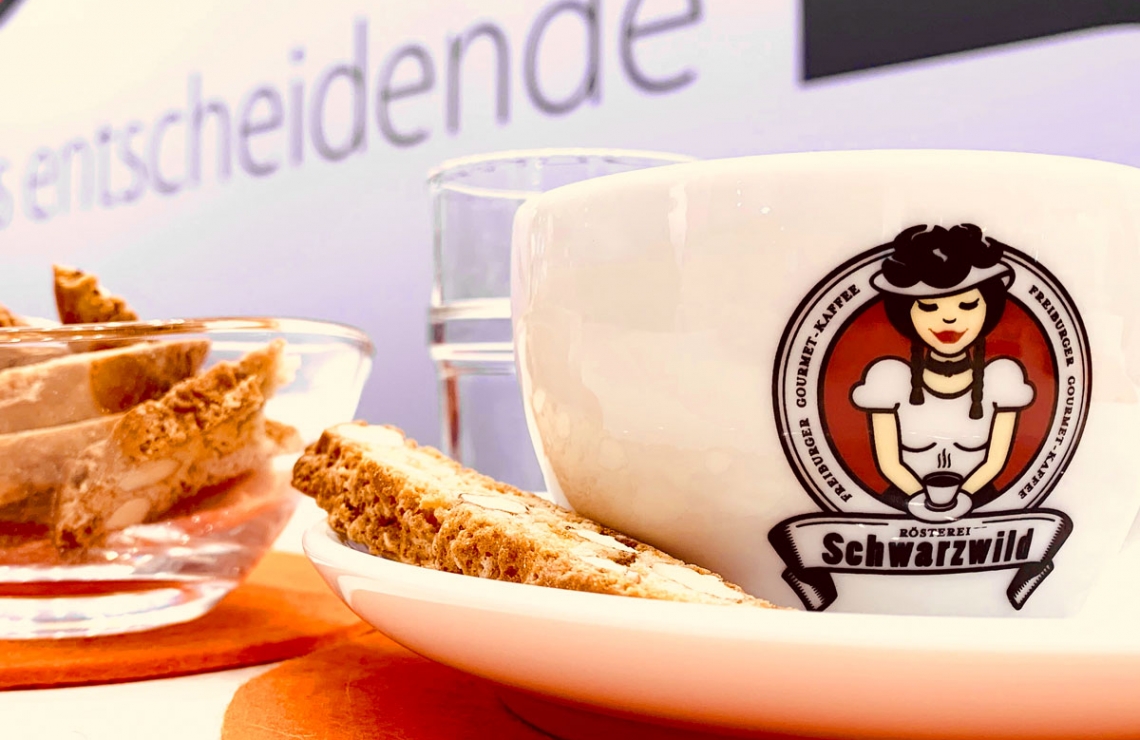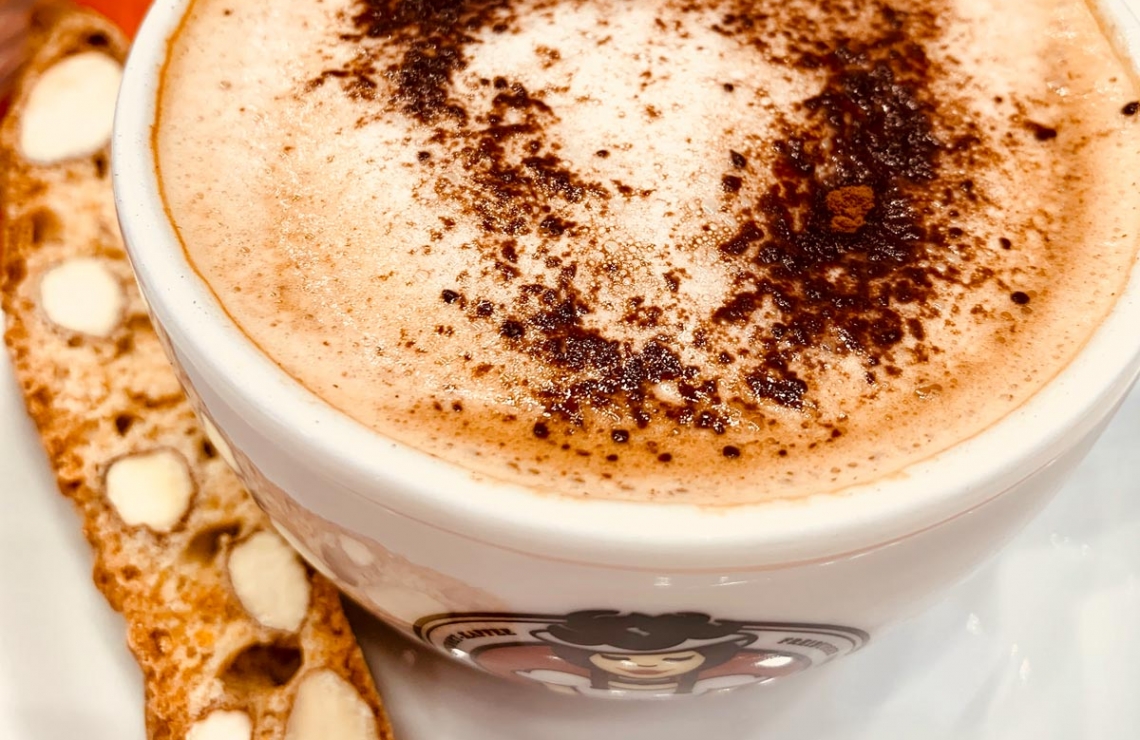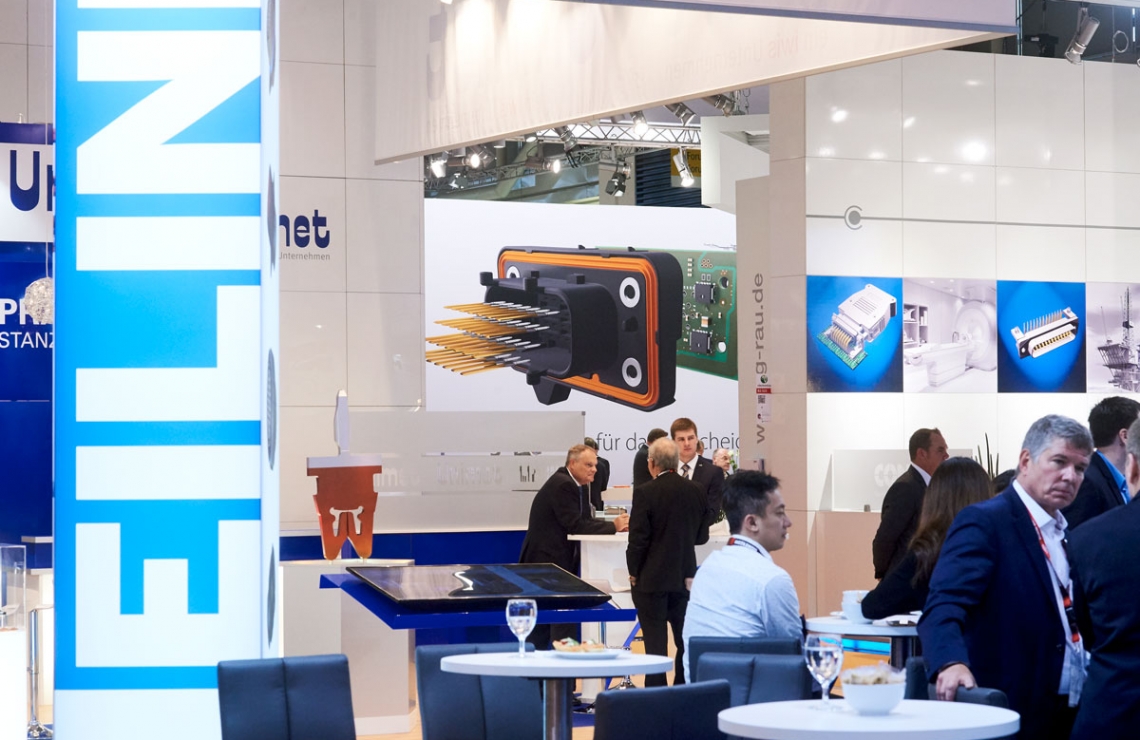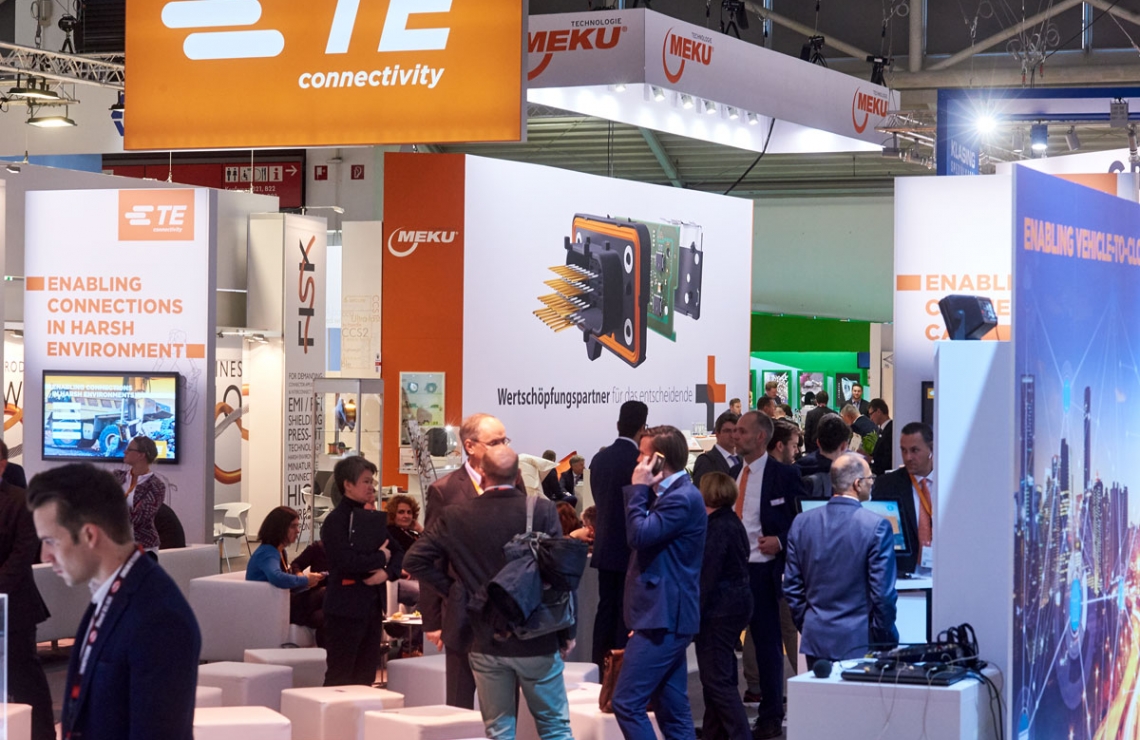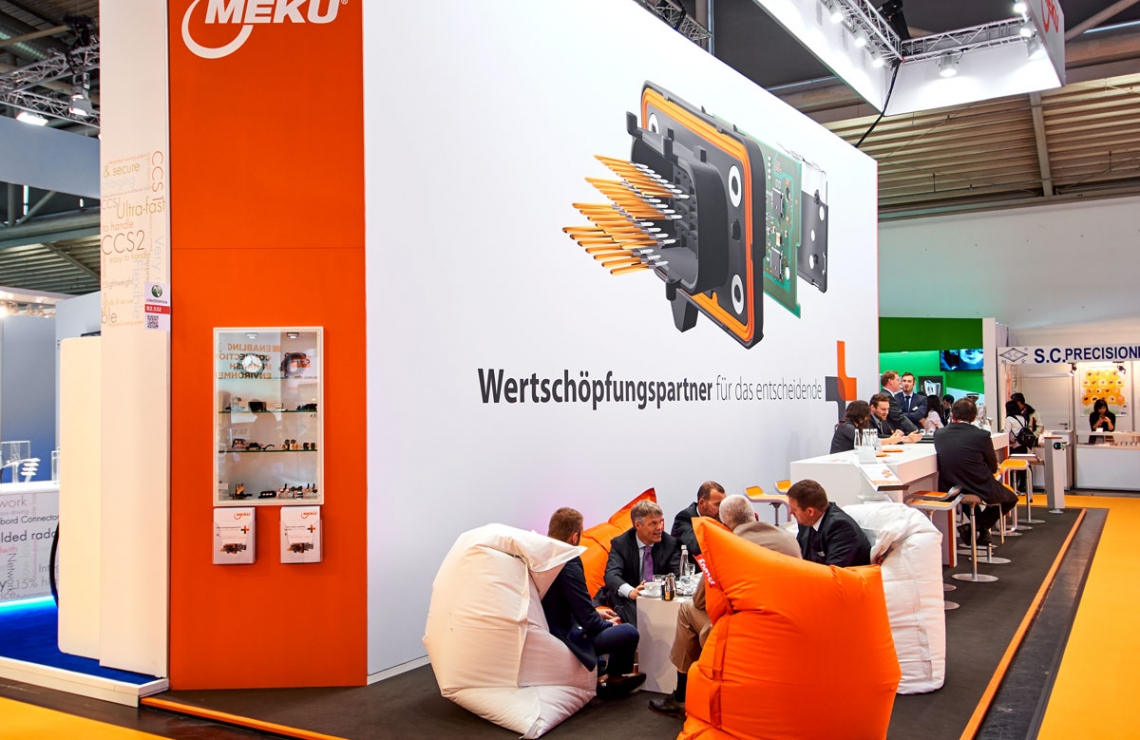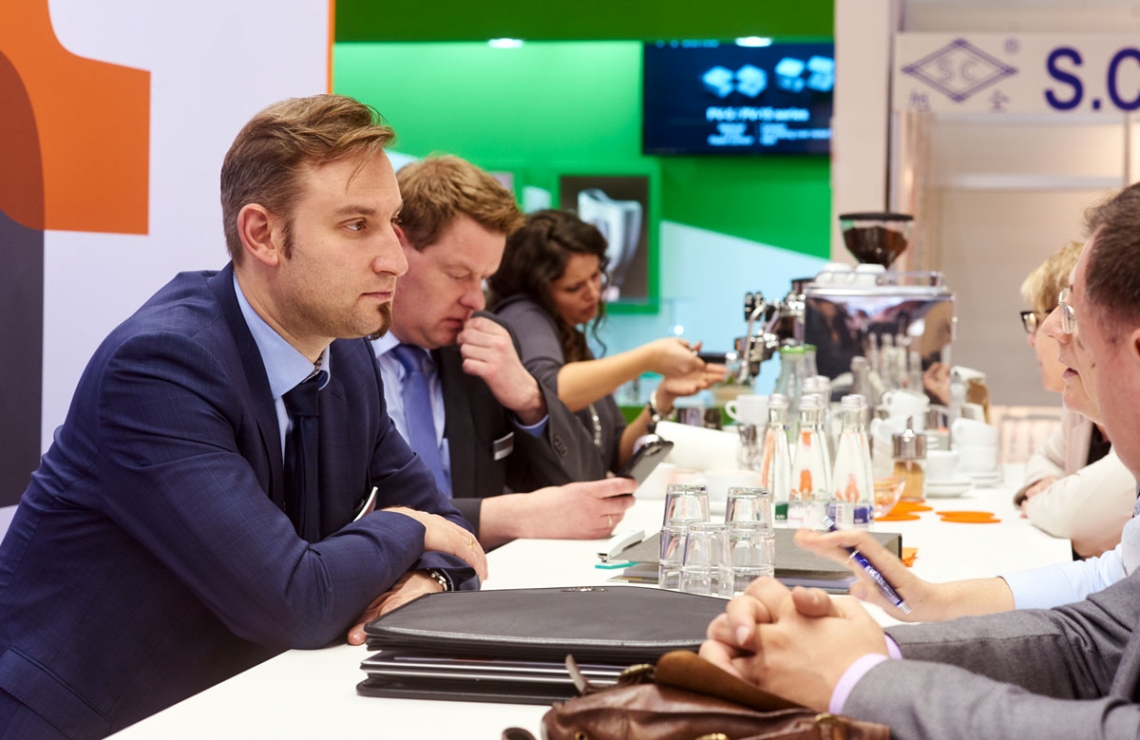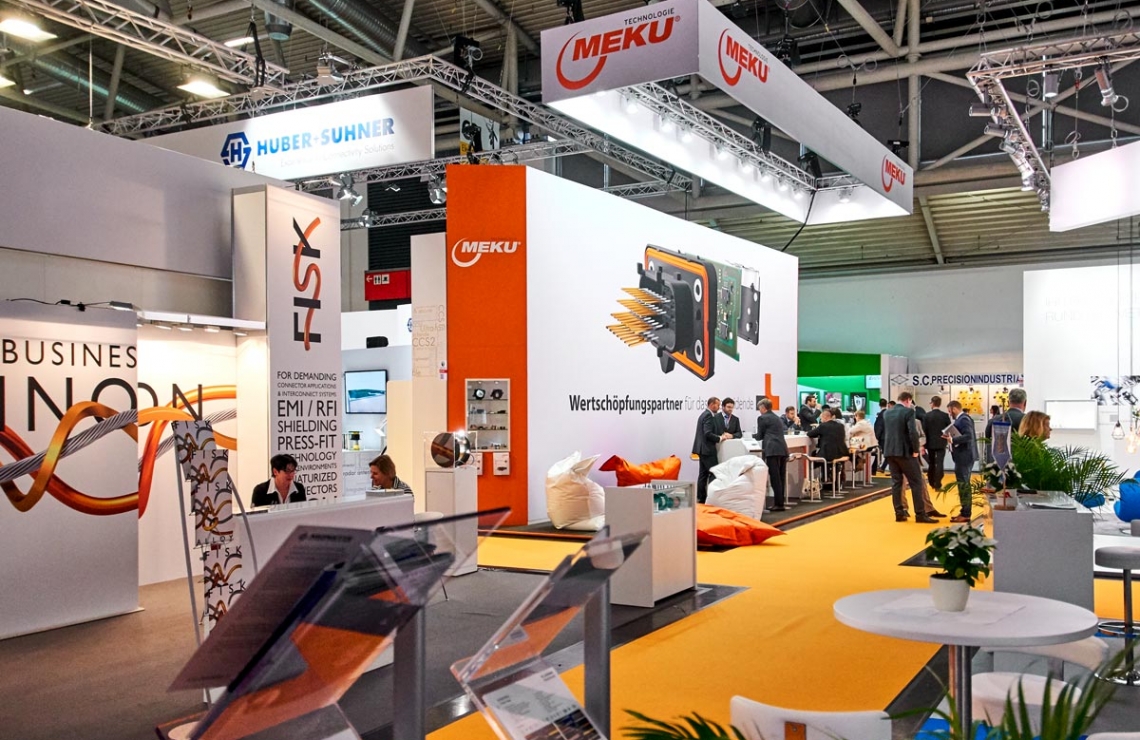 With an increase in visitors of ten percent and with a total of 80,000 visitors, the electronica 2018, which ended on November 16th in Munich, was the largest electronica of all time.
And we were right in the middle of it 
MEKU Technologie GmbH won over their visitors with a clear, conversation oriented booth concept. Customers, interested parties and MEKU employees met at the long counter for discussions and exchanges while having coffee and Cantuccini from small manufacturers as well as water or beer from sources and breweries from our region.
In our view a very successful fair. We look forward to the continuing discussions with our business partners and to the electronica 2020!
MEKU Group continues strategic growth through acquisition of Mühlan AG
15. October 2018 | in News


Expansion of capacities and know-how in the area of mold making and tool making in the competency centre for plastics
The MEKU Group continues its strategic growth. Following the successful integration of the Weisshaar Group, MEKU has now taken over Norbert Mühlan AG, mold making and tool making in Denzlingen. Through this strategic acquisition, the MEKU Group strengthens its competency centre plastics and expands its capacities in the area of mold making and tool making, in the production of complex assemblies as well as in maintenance. The technological know-how of the 22 Mühlan employees, who were all taken over, supplements and expands the existing and is the perfect complement to the capacities at the locations Villingen-Schwenningen and Stockach.
Due to the extended capacities and the gained know-how, MEKU is well prepared for the growing market requirements, because the increased flexibility and process reliability guarantee that MEKU can meet quality requirements of their customers as well as its own to the highest degree. The acquisition of Norbert Mühlan AG also creates the basis for expanded market access and strengthens MEKU's position as a value-creating partner and system supplier.
Clever Mold System ensures the greatest possible flexibility at the Competency Centre Plastics
20. April 2018 | in News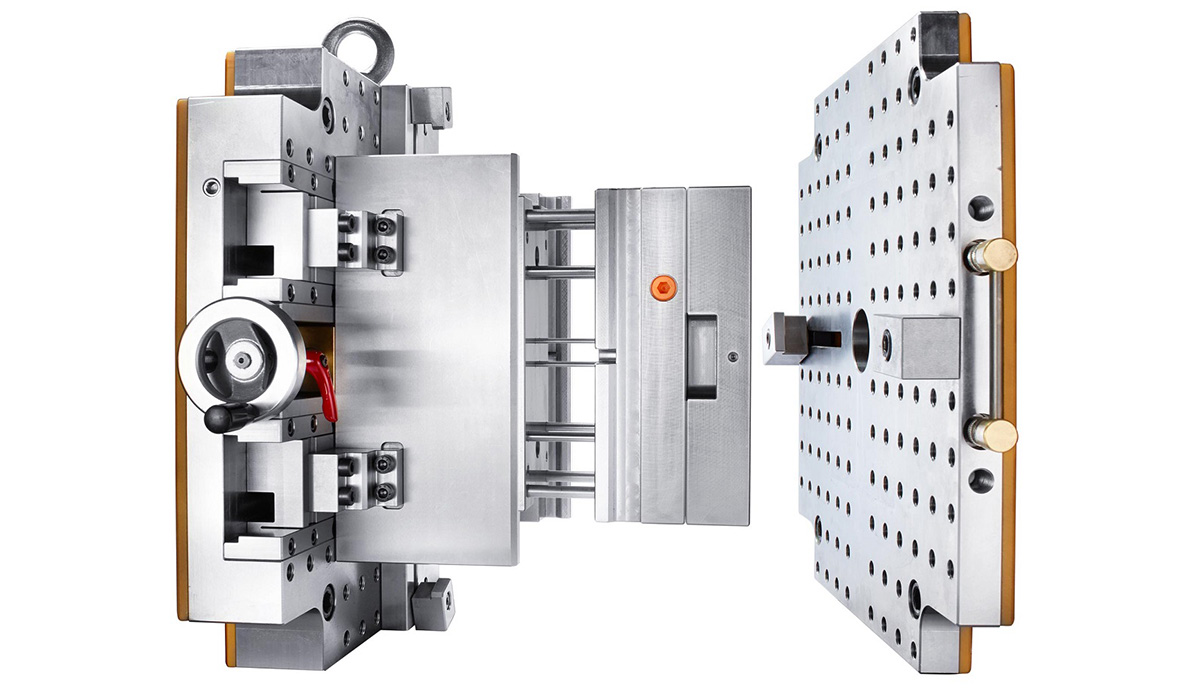 The Competence Center Plastics is breaking new ground in the production of very small series and prototypes. In order to be able to work more efficiently and cost-effectively, the plastics specialists at MEKU tested Hasco's A8500 Clever Mold System over a longer period of time.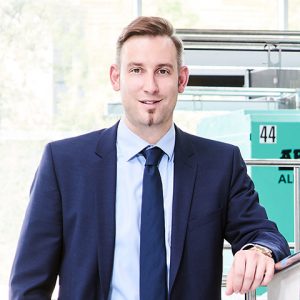 "We were looking for a solution to significantly reduce our set-up times on our injection molding machines and increase our flexibility," explains Matthias Jäger in an interview with the industry magazine "werkzeug & formenbau". In the recently published article, the authorized representative and Head of Sales & Development reports on the experiences that have been made while testing the Clever-Mold System and why MEKU Kunststoff has decided in it's favor as a permanent solution. "Tools and production can now be far better aligned to a holistically optimized production," Jäger summarizes the benefits of the clever system, which is based on its own tool philosophy, that has really convinced the specialists at MEKU. By using the Clever Mold System, production and tool production can now not only be created from the perspective of just one assembly: "We are now in a position to take better account of the whole situation on the machine." In addition, the Hasco system allows the plastics experts to redefine the handling of the number of pieces: this can be made significantly more cost-effective, as the system makes a growing tool solution as well as a short reaction to changing market conditions possible.
By using the Clever Mold System, the MEKU Competency Centre Plastics offers mass production quality right from the start – fast, flexible, cost-effective and uncompromising. This radical change goes beyond production itself: "It also applies to design and  planning," explains Matthias Jäger, why a lot has changed at MEKU since the test phase of the A8500. Jäger is certain: "By using this system we are very well equipped for the future. "
Please read the whole article (German language) from "werkzeug & formbau" here: https://www.werkzeug-formenbau.de/spritzen-giessen/meku-setzt-auf-a8500-clever-mold-system-von-hasco-126.html
Innovation Driver with Practical Touch
25. October 2017 | in News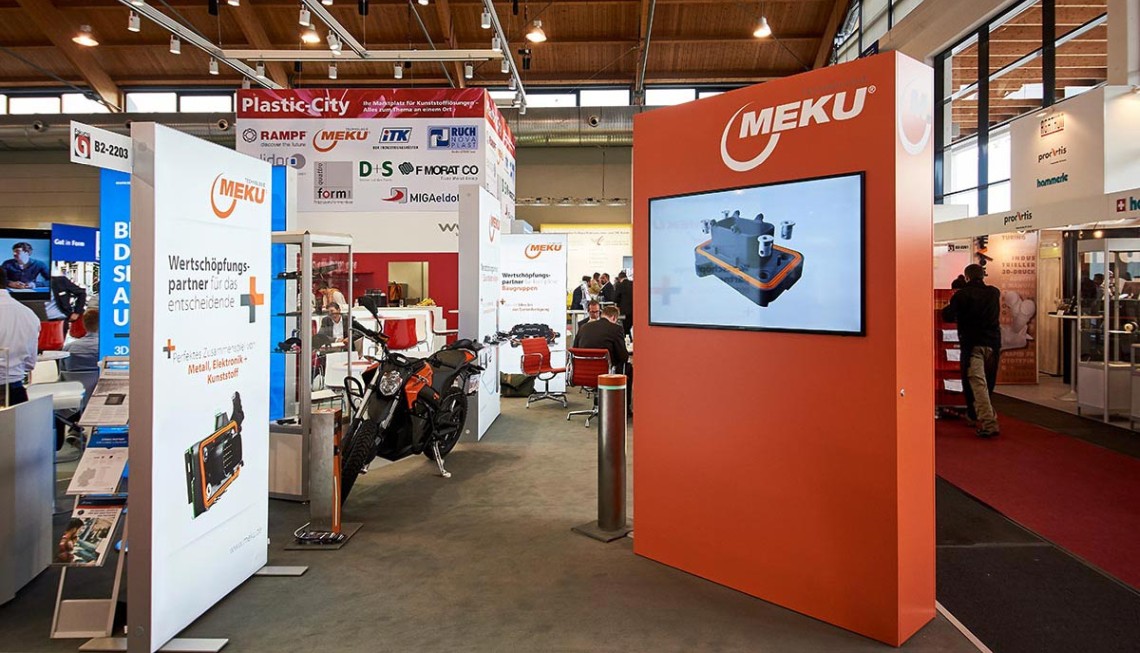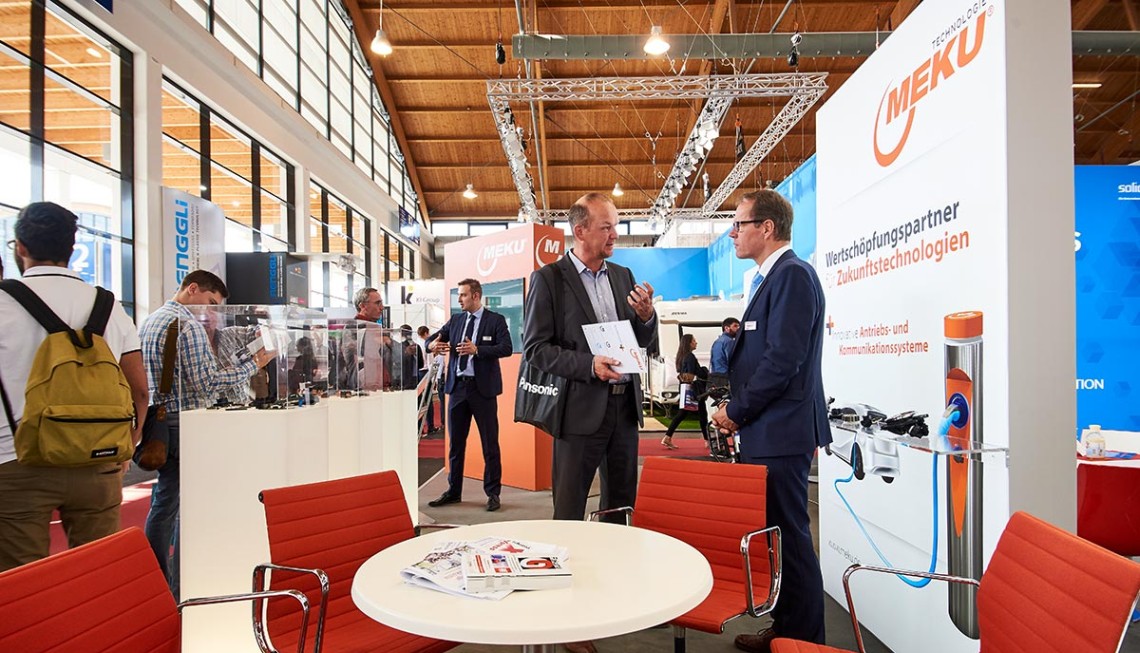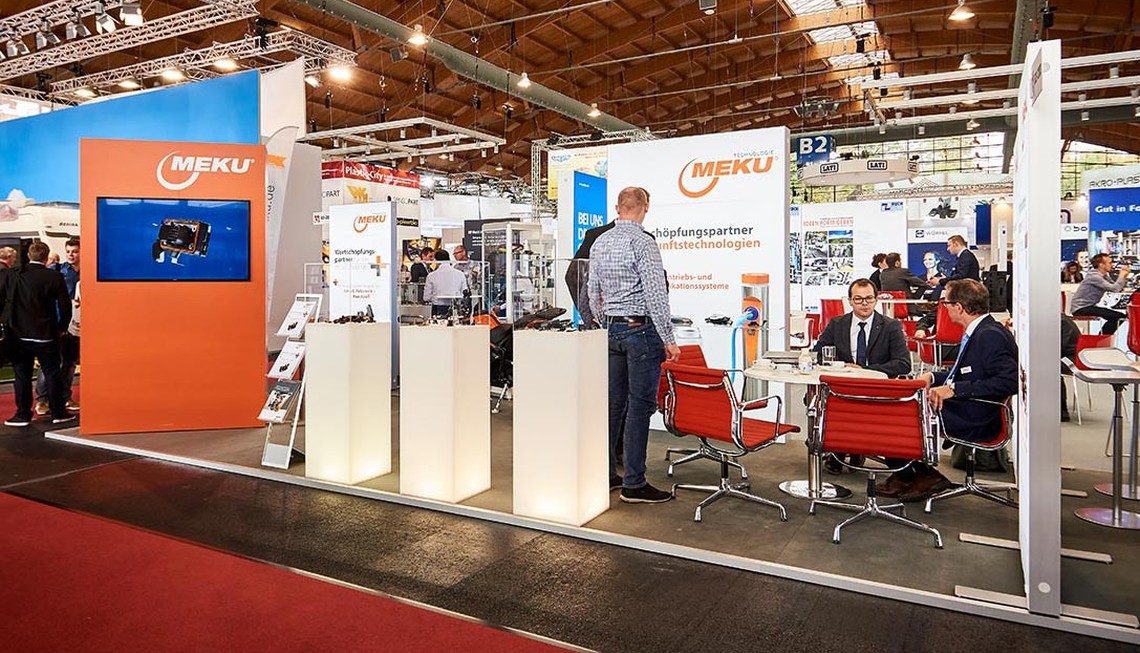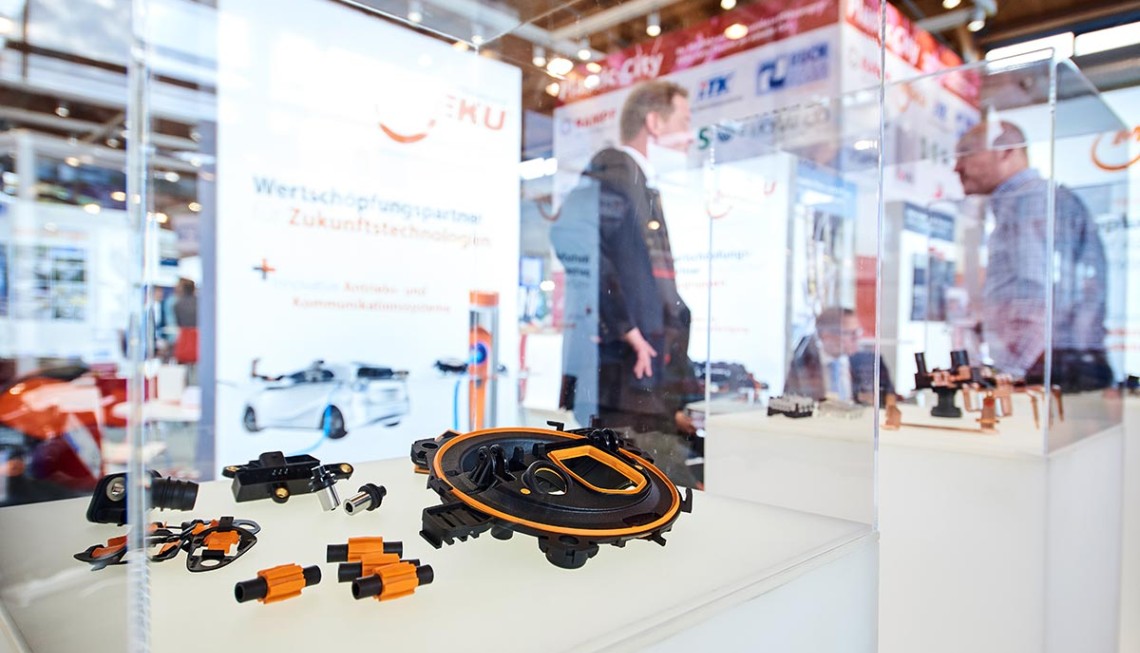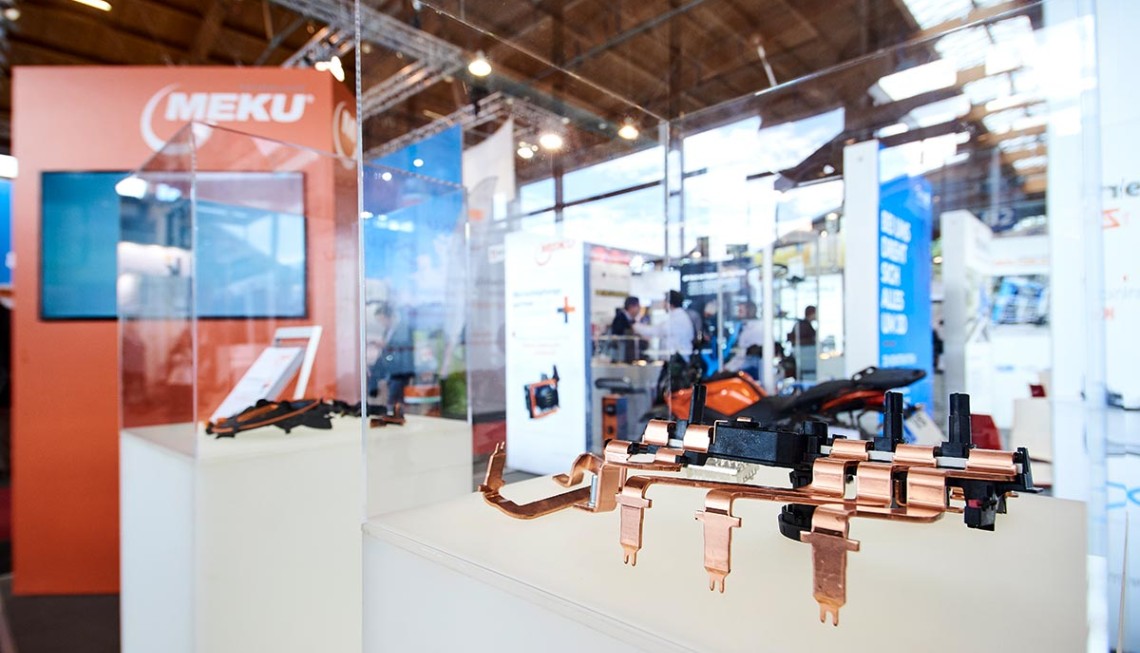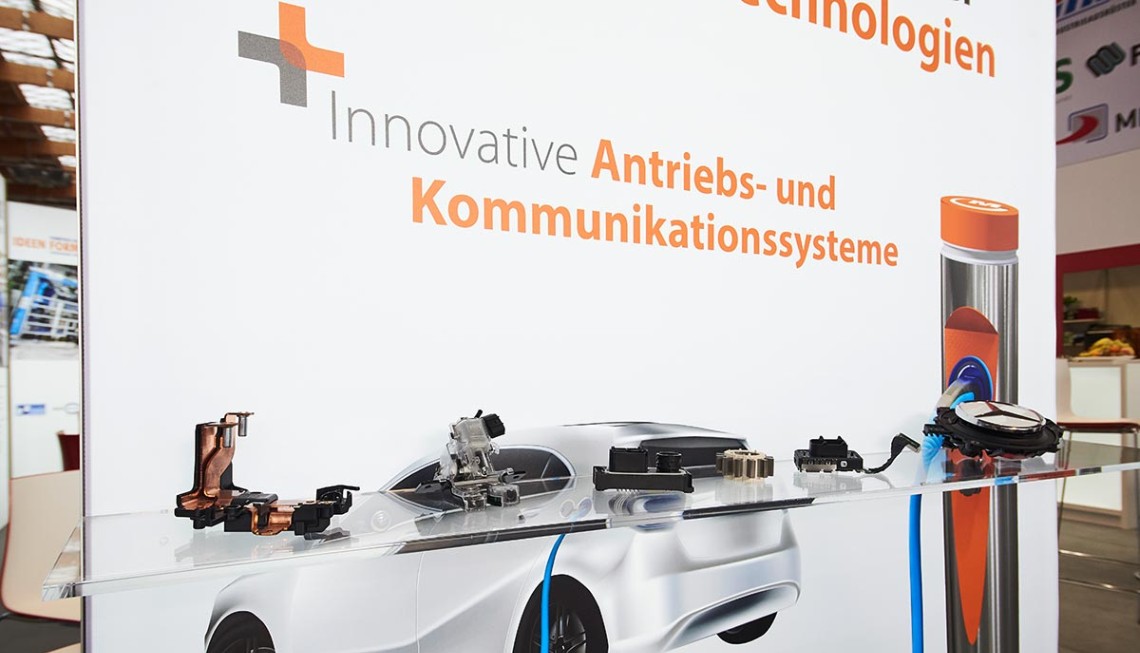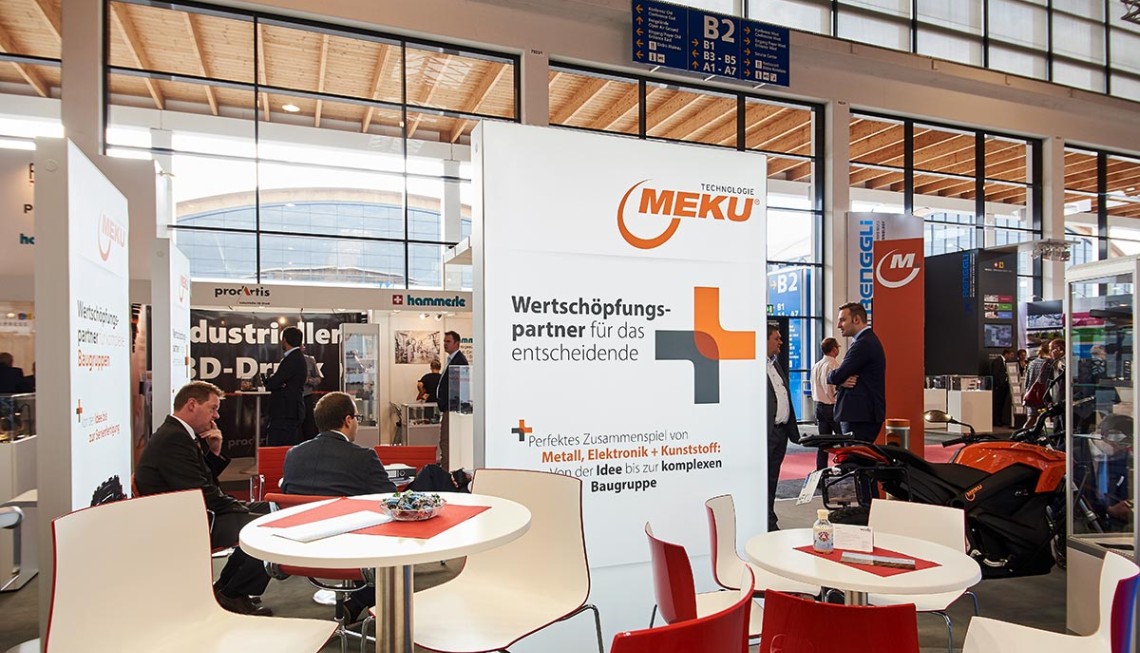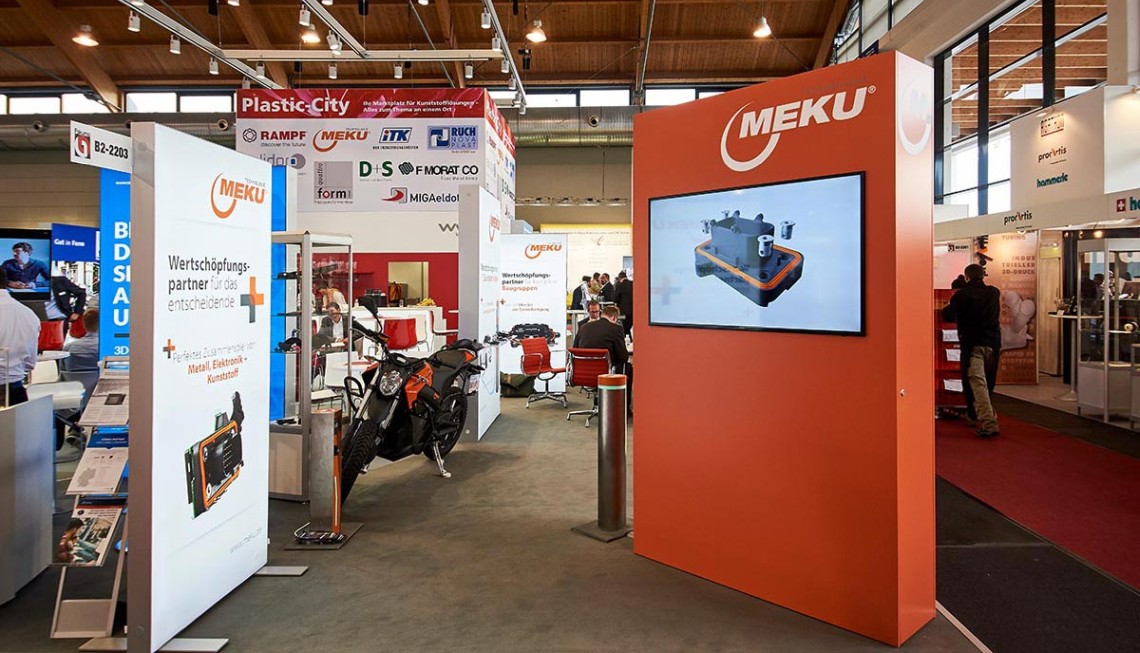 "Innovation Driver with Practical Touch" was the headline to the closing press release for the 25th Fakuma trade fair. This might well have been a description of the MEKU stand at the traditional industry meet, where the focus was on showcasing the MEKU Group as the "value-creating partner for that decisive +".
The MEKU stand presented a range of technologies and solutions. The emphasis was primarily on the topic of plastics but in fact extended far beyond to cover the group's development expertise in general, as exhibited by the complex assemblies on show.
The general feedback from the customers, suppliers and business partners who visited our stand clearly demonstrated that they fully recognise and value the advantages offered by our perfect synergy of metals, electronics and plastics. This provided confirmation that MEKU has clearly positioned itself as a system supplier along the entire value chain in the development and manufacture of complex plastic injection-moulded products, electronic applications, and mechatronic assemblies and systems.
MEKU acquires Weisshaar Kunststoffverarbeitung Formenbau GmbH; workforce and machinery all retained
16. October 2017 | in News

The MEKU Group has acquired the company Weisshaar Kunststoffverarbeitung Formenbau GmbH, based in Deißlingen, Germany, with effect from 1st November 2017. The acquisition represents an ideal addition to the company portfolio in two major respects. Firstly, the technological know-how of the 45 Weisshaar employees – all of whom will be kept on – rounds off our existing expertise. Secondly, the product lines complement each other very well. Moreover, we will now be able to expand our toolmaking and maintenance units, thanks to the influx of skilled employees (fitters and toolmakers) from Weisshaar.
Finally, the addition to our machinery pool will enable us to produce a greater volume of units, thereby ensuring that MEKU is well placed to meet the growing market demands. This will increase our market access and strengthen our market position.
MEKU gewinnt Christian Marquardt für das Qualitätsmanagement im Kompetenzzentrum Kunststoff
1. October 2017 | in News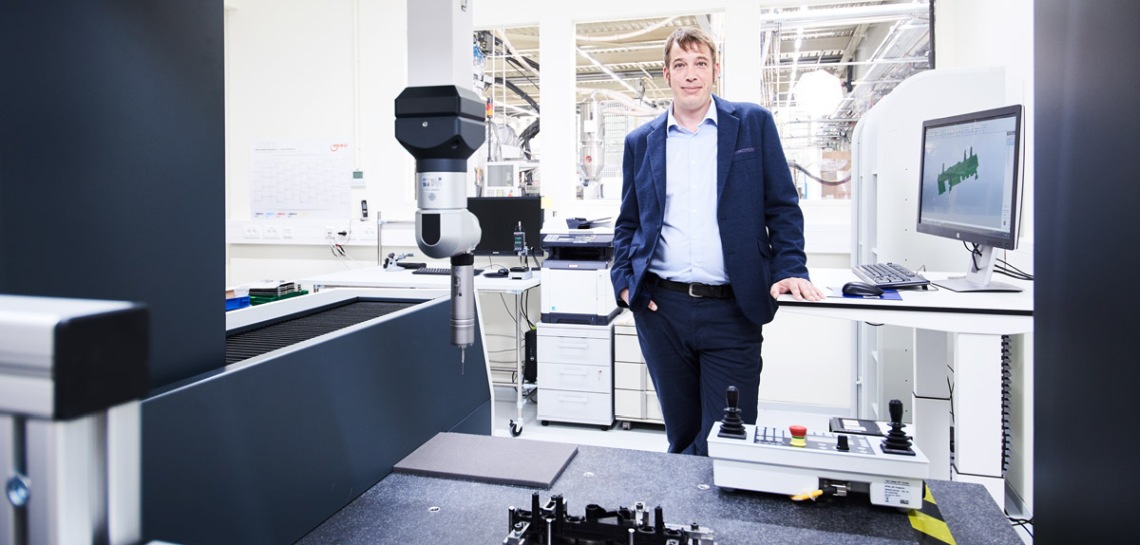 MEKU begrüßt neue Azubis an mehren Standorten – Startschuss zur Ausbildung zum Wertschöpfungspartner
30. September 2017 | in News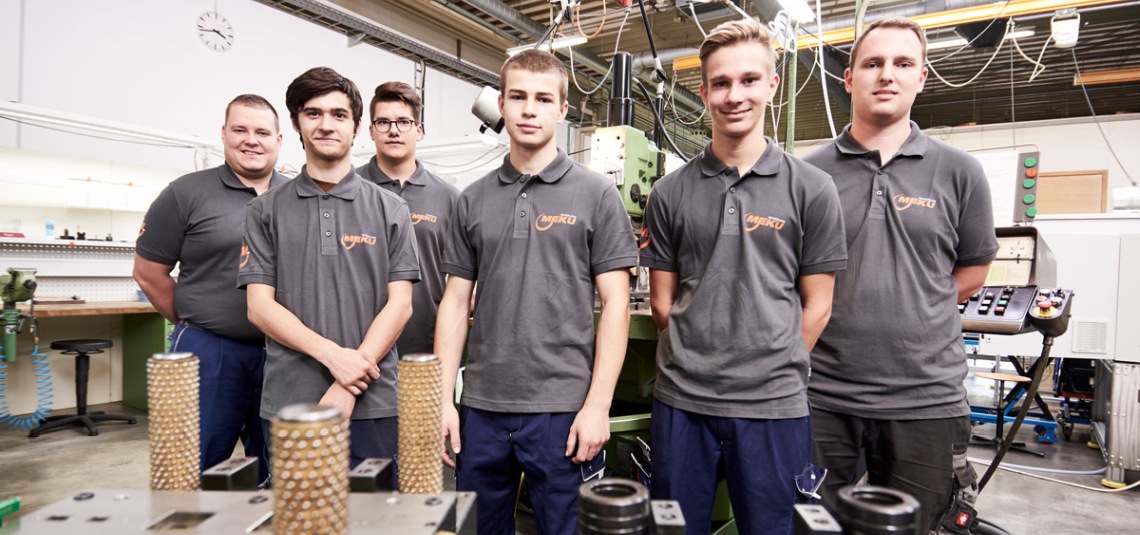 MEKU begrüßt eine weitere Generation von Azubis, die in Eching und Villingen-Schwenningen ihre Ausbildung begonnen haben. Andreas Adelsberger (Werkzeugmechaniker Fachrichtung Stanztechnik; 3. von links) und Jacob Andresen (Maschinen und Anlagenführer; Bildmitte) vervollständigen das Azubi-Team in den Kompetenzzentren Metall und Mechatronik am Standort Eching. Bereits im zweiten Lehrjahr werden Sam Durner (Maschinen und Anlagenführer; 2. von links) und Thomas Knoll (Werkzeugmechaniker Fachrichtung Stanztechnik; 2. von rechts) von den Ausbildern Simon Meßner (links) und David Katzenbogner (rechts) angeleitet.
Im Kompetenzzentrum Kunststoff startet gleich ein Sextett ins erste Lehrjahr (von links nach rechts): Marcel Schmelzer (Fachkraft für Lagerlogistik), Lisa-Marie Schuster (Fachkraft für Lagerlogistik), Simon Dinkel (Werkzeugmechaniker Fachrichtung Formentechnik), Fabienne Borrmann (Werkzeugmechanikerin Fachrichtung Formentechnik), Moritz Beutelspacher (Verfahrensmechaniker für Kunststoff- und Kautschuktechnik) sowie Daniele Fanello (Verfahrensmechaniker für Kunststoff- und Kautschuktechnik) verstärken unsere Mannschaft am Standort Villingen-Schwenningen.
Wir freuen uns auf Engagement, Ideen und frischen Wind.